Did you know that even the most dysfunctional sinuses can find full relief right here in Simi Valley, CA? That's because West Coast Ear, Nose, and Throat employs only the most professional ENT doctors available, striving to always show its pained patients why the symptoms of a cold don't have to drag them down any longer.
Even patients with chronic sinus problems can find complete relief at West Coast ENT, as the certified doctors on site utilize a number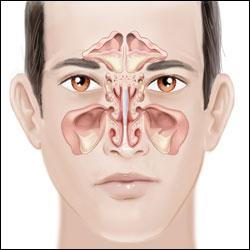 of proven techniques to relieve your stuffed sinuses. One of the leading methods used to clear patients of residual sinus issues is through surgery, which serves as a safe, reliable, and effective way to overcome all that ails your sinus cavity for good.
While having any type of surgery can seem scary at first, you can rest assured that the time leading up to your sinus surgery will be simple and problem-free - especially when you adhere to the recommendations of your primary ENT surgeon leading up to the procedure.
Some of the primary steps to ensuring that your sinus procedure goes as safely and as simply as you want it to includes:
Set-Up Your Pick-Up In Advance. After all, you won't be able to drive immediately following your surgery!
Take Care Of Your ENT Responsibilities Beforehand. If your doctor mentions tests you still need to have before your sinus surgery, get them out of the way as soon as you can.
Stop Smoking. If you have a habit, remember that it's imperative you stop at least a month before sinus surgery, as the smoke can raise the risk of bleeding in your nose (not something you need during surgery). Also, stay away from it for at least four weeks after the surgery.
Communicate With Your Doctor. Good communication is the precursor to a successful surgery!
For more information on sinus surgery and whether you might be a candidate for the proven therapy, give West Coast ENT a call today at (805) 527-7320 for sinuses that stay sniffle-free!